Wireless tally supporting BMD switcher
BMD ATEM switcher
ATEM Television Studio is the first field production switcher of the BMD company specially designed for broadcast industry and professional audio-visual field. Atem Television Studio is designed with many functions such as 8-way input, multi-screen segmentation, auxiliary and program output, analog audio input, built-in intercoms, 2 flash memory media players, wonderful creative transitions, and DVE for special effects.
BMD switcher tally output
BMD switcher is widely welcomed by some EFP users. Television Studio is widely used in middle size or small size on-site broadcast activities.
The tally signal output of BMD ATEM switcher is IP port, which is different from Panasonic, Sony, Datavideo switchers. Common tally lights are incompatible with BMD switcher. Tally interface is necessary for common Tally.
Wireless Tally
Relatively small live activity may not be equipped telecommunications system. In general, we create a set of EFP equipment with the center of video switcher. We usually have to abandon the Tally system because of the complexity of traditional UMD / Tally. Even experienced hosts and cameramen may be unable to cooperate closely with director if they do not know which camera is broadcasting. Those who engaged in EFP affairs may need tally system that is relatively easy to operate. The intercom system with tally system is very welcomed among directors.
Naya Tally features
A series of wireless intercom systems developed by Naya are integrated with tally function. All of them are compatible with the common brand video switchers such as Panasonic, Sony, BMD, Datavideo, Roland, VMix and so on. The signal transmission distance of Naya wireless intercom / tally system amounts to 2 km or so. Wireless signals are available among stage and back stage, control room, different floor, and even the stadium without wiring. Beltpacks could display Tally information. It is advised to use wireless tally light instead, which could be installed directly on the camera's hot shoe to receive tally signal of video switcher without wiring. The red light indicates the PGM state, and the green light indicates the PVW state. We could adjust the tally light number, brightness and channel as required.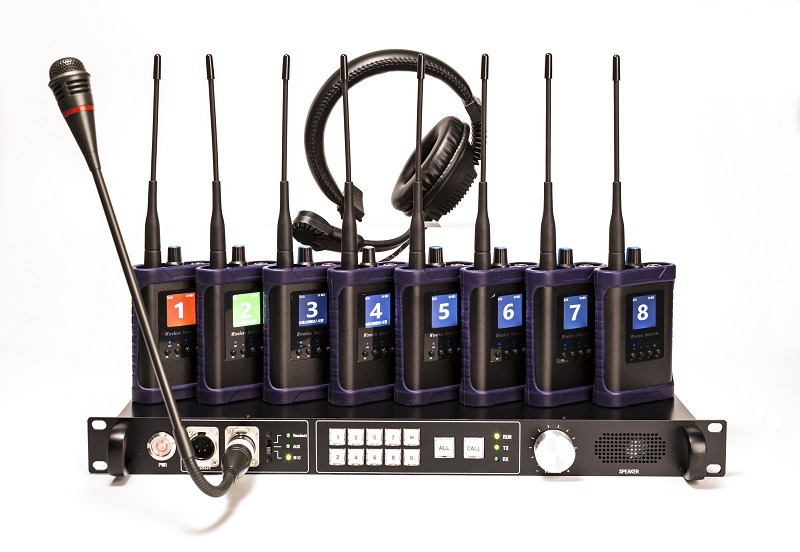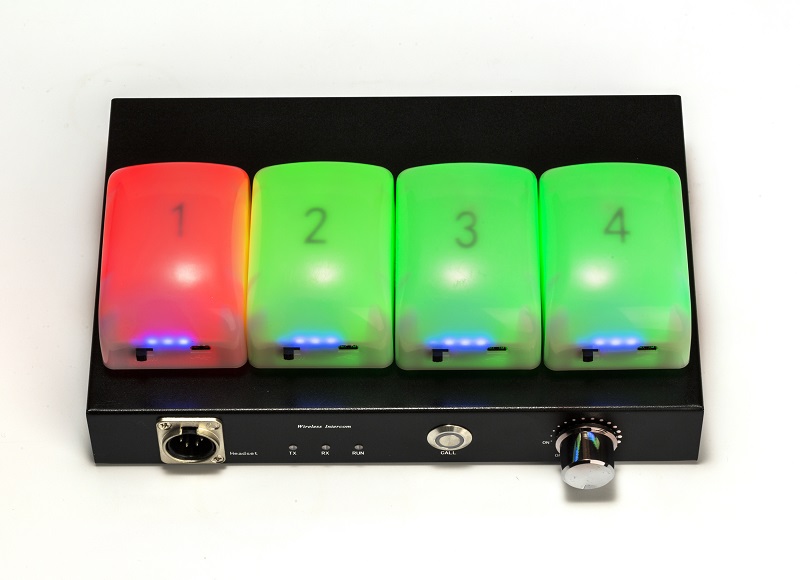 For users who has existing intercom and need Tally system added , Naaya also have a relatively debitial choice, base station and wireless tally is recommended.
How to connect BMD switcher with tally lights.
Naya has designed a tally interface specially for BMD switcher. It supports 12-way green(PVW) and 12-way red(PGM) tally signal. This is high cost-effective intercom & Tally for EFP system.
BS180 series products has been specially designed with internal integrated BMD Tally transmission module. It is cost-effective and particularly suitable for on-site small activities.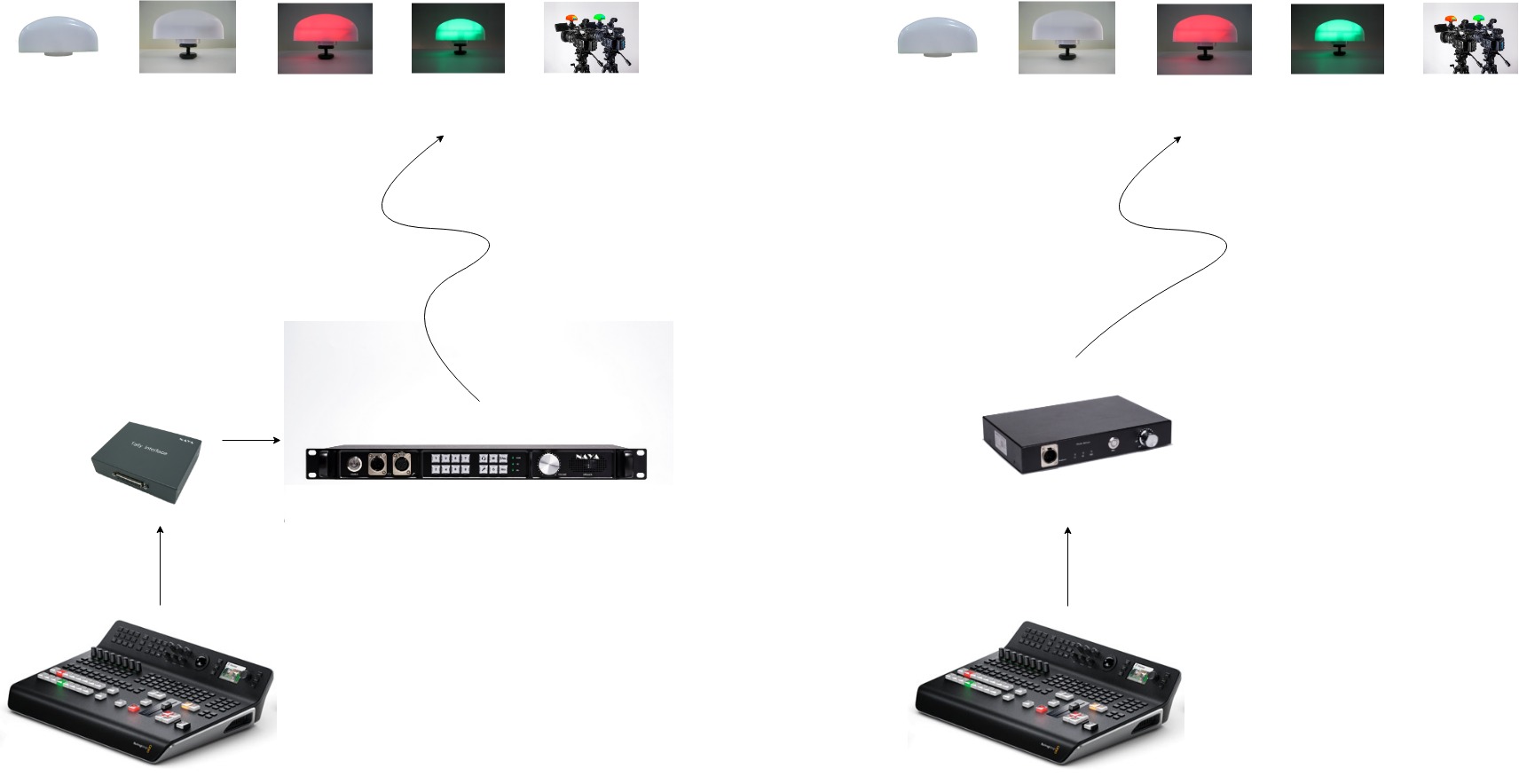 Reference
http://www.blackmagicdesign.com/cn/products/atemtelevisionstudio