Wireless Intercom System in Broadcasting Activities
2020-06-23
Wireless Intercom System in Broadcasting Activities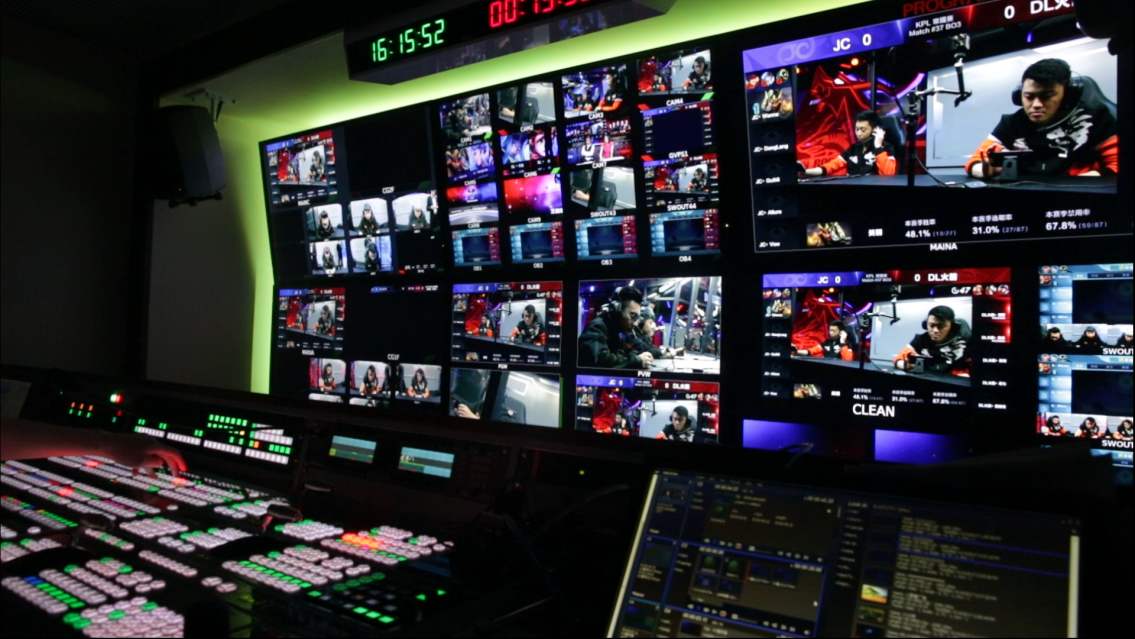 The intercom system is widely used in TV broadcasting, program production, and live broadcasting activities. It is usually integrated with other broadcast equipment in TV studios, broadcast cars, stages, theaters, and front-field or EFP systems.
There are many participants in TV program production or stage performance monitoring, including directors, live directors, cameramen, lighting engineers, sound engineers, subtitles group, large screens group, moderators, commentators, technical staff and so on, and all of them should be connected togethe by intercom system. The instructions of the director and the cooperation of the team need to be coordinated and dispatched to ensure normal work. The importance of the intercom system for large-scale performances is undoubted. Middle sized or small sized outdoor events also need intercoms, just reduced in size.

Development of call systems
In the early period, the wired intercom system was often based on Party-Line technology. Just like at a conference, all members could hear and talk to each other in one channel. As the increasing of members and the on-site labor becomes more and more detailed, the high-end intercom system becomes more demanding. The multi-channel Party-Line system and digital matrix call system provide the possibility for larger-scale group calls.
Digital matrix with IP technology was used for long-distance communication to connect more studios on a large scale.
At present, intercom usually includes digital matrix systems, wired intercoms, wireless intercoms, and TALLY instruction systems, even consists of broadcast systems, walkie-talkies, telephone access and son on.
Convenience of wireless intercom system
Wireless communication systems have gradually be used on more and more occasions with its convenience. Mobile camera with Stabilizer and drones greatly increases the motion and visual impact of the picture. In small and medium-sized occasions, such as district and county-level TV stations, small and medium-sized broadcast trucks, temporary stages, shows, conferences, festivals, cultural performances, and sports competitions, wireless intercom systems are even more urgently needed.
No laying cables, not limited with space distance, this makes wireless intercom system very flexible. The system brings great convenience to staff on site, and can save a lot of time.
Wireless Intercom Systems should be designed to solve the problems below.
1. Specifically designed for the purpose of the group calls. Able to be connected with the wired call system and matrix call system. with the expansion node number, support up to dozens of wireless node access capacity;
2. Must be designed with the ability to through any obstacles within 500 meters. Able to connect backstage, control room, control vehicle, upstairs, downstairs, inner and outer stadium. Able to be connected even out of vision.
3. Able to be used in noisy occasions. Durable period should amount to 6 hours or more.
4. The function should be simple and reliable. The field staff may not have any extra energy to study how to use a complex call system. It is difficult to appoint professional communications security technicians on site. The device should be durable and meet the requirements of broadcast and stage industry.
 Naya wireless intercom
FDI-BS350 is professional intercom system for broadcast and television industry. It is an wireless 8-way full duplex intercom system. The device allows director and crew to talk with each other simultaneously. The crew could be divided into groups according to their departments. The director could choose which group to talk with. Each group could conduct internal communication simultaneously without disturbing others.
The transmission distance of wireless signal could amount to 2 km or so in the open air. The signal is stable and reliable. Beltpacks are able to conduct full duplex call with base station in the backstage, make-up room, different floors (within 1 to 2 floors), outside the building, broadcast van and other common occasions.
The beltpack battery duration time amounts to 8 hours or more in work state. The communication audio signal is encryption transmission. We could change channel if conflict with other devices.
Designed with tally system, our products are compatible with varies video switchers, sound console, 2-wire and 4-wire party-line wired intercom system, even walkie talkie system and fixed telephone system with the support of other auxiliary equipment.