Intercom System For Studio
2021-08-20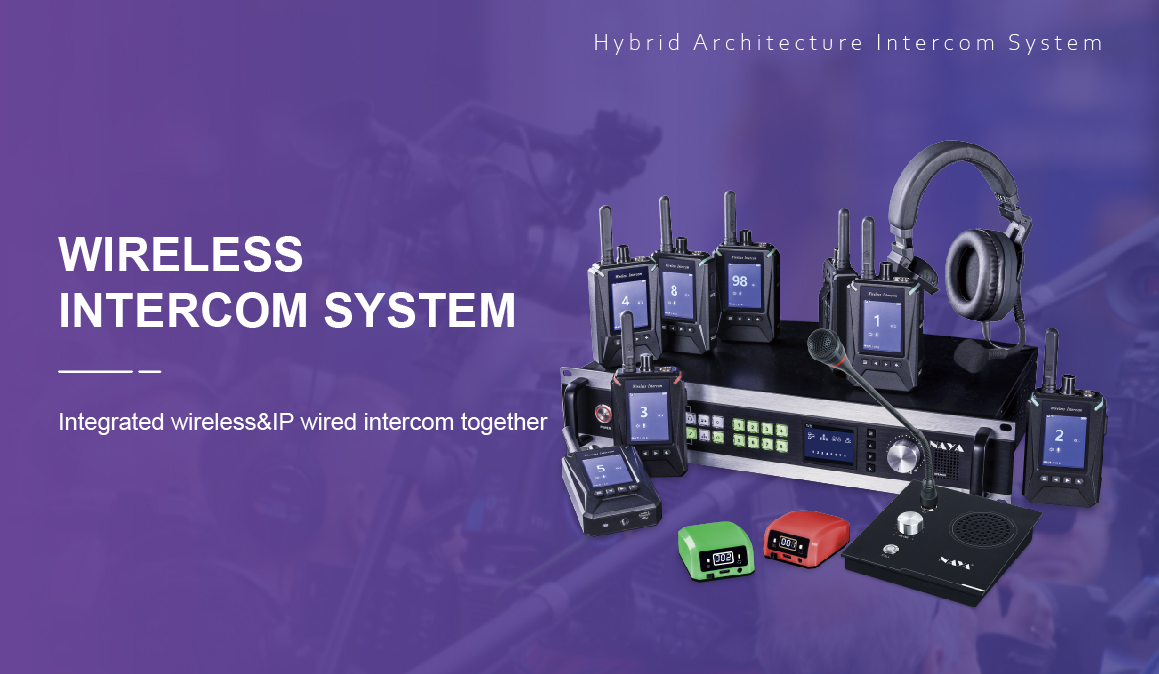 ◆Studio solution
Director need to speak to cameramen, hosts and other posts separately. Naya intercom system AFDI-BS450 can reach transmit distance 2000M in open area, go through 6 floors of wall. Based on wDR-8 technology searched by Naya itself, AFDI-BS450 support communication of 4 groups (up to 128-way). Base station BS450 with integrated Tally module, to support more than 100 switcher models, to make sure studio program production.

◆Intercom for entertainment
In concert and other large events, intercom system face challenges from loud background voices, radio activities, multiple walls and long range connection. Our system is capable to transmit 2000m or NLOS six walls. Speakers and communication range can be expanded by link multiple base station by cable. For events in very large area such as marathon, we offer solution by connect stations through internet so all beltpacks and stations can communicate with each other.