Shanghai Naya full-duplex emergency intercom solution
In emergency situation of sudden fire, fire fighting is facing a series of challenges:  how to ensure reliable and smooth communication between the first-line firefighters and the command center, how to keep close linkage of firefighters in a complex fire environment, and how to ensure the clear command to every fireflighter  not interfering with each other when conducting fire operations?
Naya full-duplex intercom brings comprehensive guarantee for the rescue of the fire.
Naya fire emergency intercom solution, considering fire fighting needs like quick establish, reliable and controllable, public and private integration meet the demonds of fire rescue in the new situation.  Naya AFDI-BS450 support simultaneous talk of base station with 8 beltpacks, that is called "8-way full-duplex intercom".  Base station-commander can talk at any time to any beltpack, and can talk with only selected beltpack. What'more, base station can creat several groups according to different tusks, all members of one group can freely talk with each other no distriburing other groups 
Meet the actual needs of fire rescue
1 Real-time on-line talk of many people 
For urgent fire, timely communication is very important, but half-duplex intercom obviously cannot meet the needs of instant communication. Naya 8-way full-duplex intercom just resolved the problem,  8 firemen in the same channel can talk with each other at any time.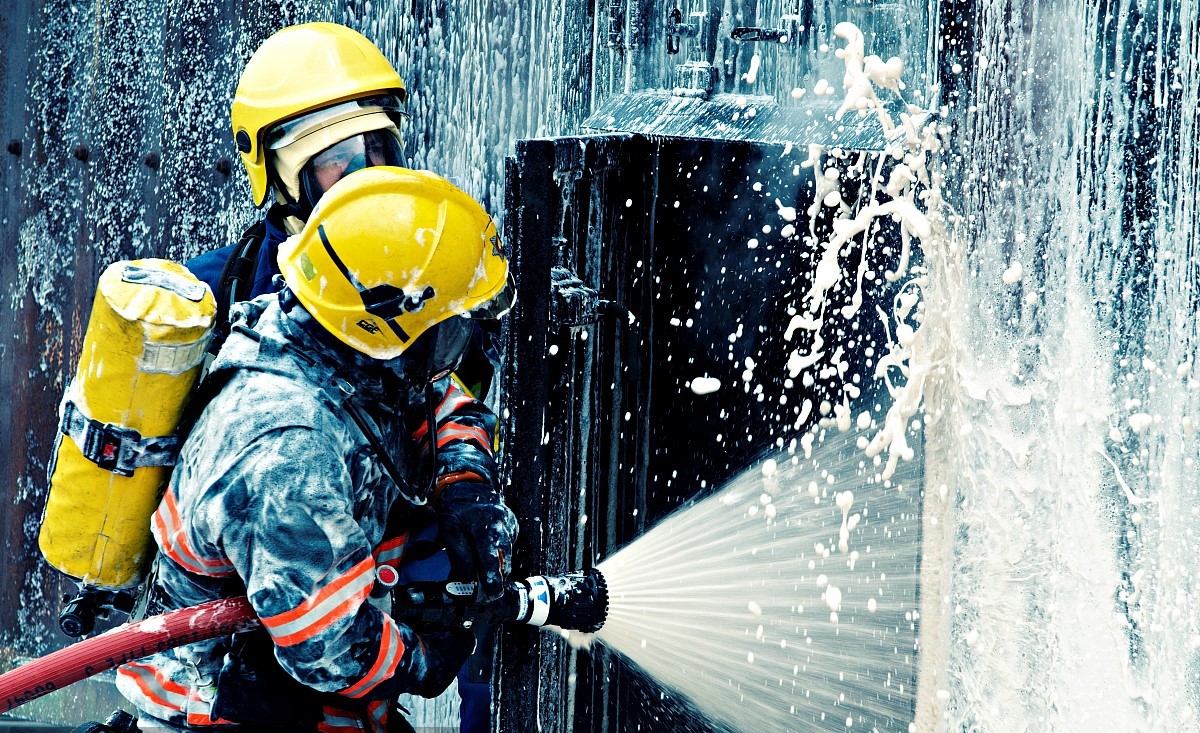 2 Push-free talk
Heavy fireproof clothing,  water guns in two hands, and thick smoke at the fire scene, all of this make it hard for firemen to talk to each other with traditional half-duplex walkie talkie with PTT key. Thanks to Naya full-duplex intercom, rescuers can turn on the microphone for hand-free talk when handling the fire Commander communication, greatly improve team communication efficiency.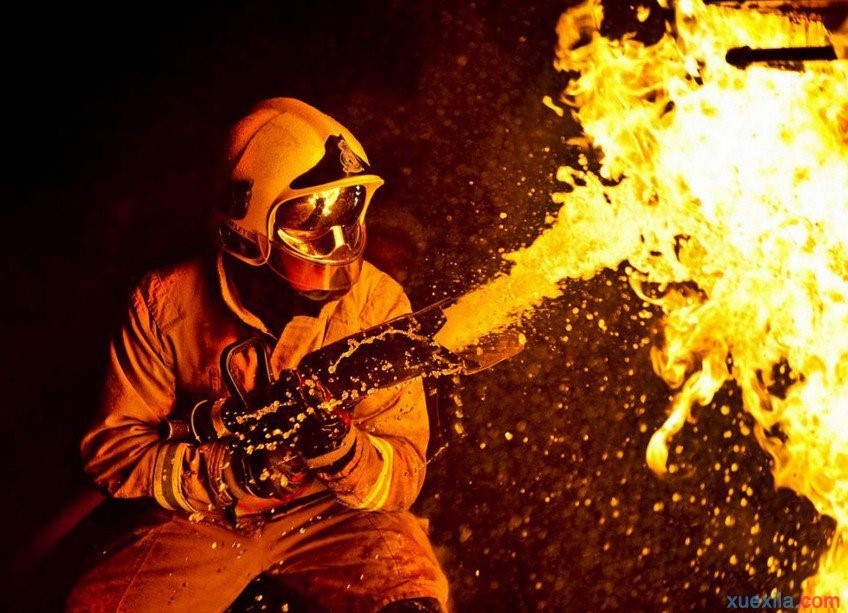 3 Group command
The construction of modern buildings is complicated and the building area is huge. Once some large buildings are fired, may many fire brigades need to work together. The sudden forest fires even require the linkage of fire brigades of several cities. At this time, the on-site commander needs a unified command, so that each group can perform its duties, so that the instructions can be accurately communicated.
Naya intercom has grouping function. On-site commanders can divide multiple intercom terminals into 8 groups, improving command and communication efficiency. In addition, the commander can talk to selected one group, several groups, or all members. At the same time, each group can conduct full-duplex calls without affecting other groups.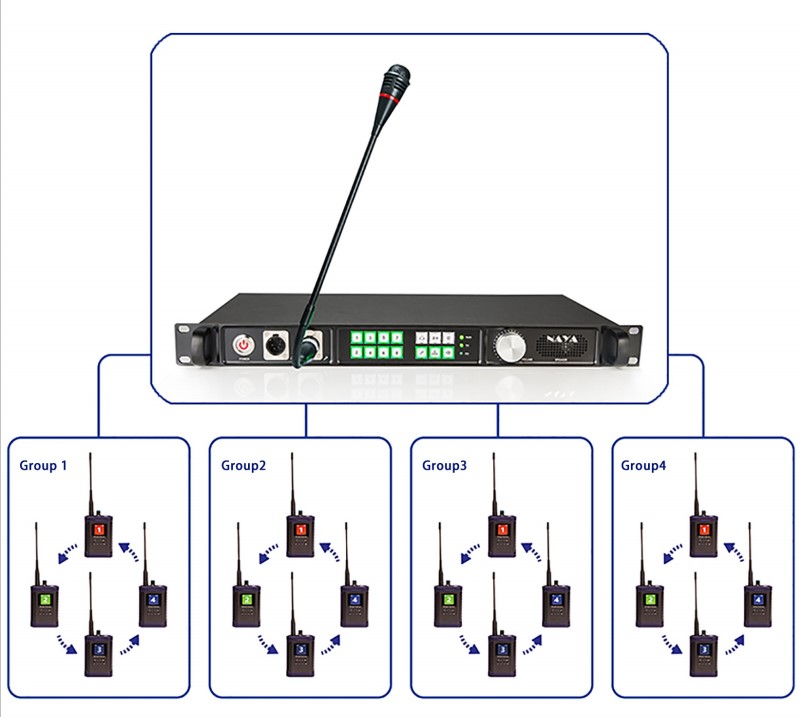 4  IP remote interconnection
Naya wireless intercom AFDI-BS450 supports several base stations IP connected for remote command, to connect Fire Headquarters, Field Command and Frontline firemen for real-time full-duplex communication.